Conditions
To our activities following conditions are applicable:
Dutch Forwarding Conditions – English
General Conditions, Rules for Dutch Shipbrokers & Agents – Nederlands
General Conditions, Rules for Dutch Shipbrokers & Agents – English
Memberships
Euro Nordic Logistics b.v. is an active member of VRC (Vereniging van Rotterdamse Cargadoors). VRC is a platform for Shipbrokers and Agents that are active in the Port of Rotterdam. The main goal is to keep the port attractive to all parties involved, not only today, but also in the future. Next to that, VRC facilitates networking between companies and authorities. For more details, please visit www.shipagents.nl.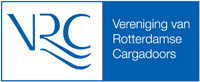 Certificates
Euro Nordic Logistics b.v. is AEO certified Authorized Economic Operator (AEO) is a statusthat can be granted by customs authorities to reliable manufacturers, importers, exporters, brokers, carriers, ports, airports, terminal operators, warehouses and distributors that are established in the European Community. A company will be certified as an Authorized Economic Operator when it can provethat itcomplies with certain conditions related to security in the supply chain.
Companies that have AEO-status will benefit from trade facilitation measures, such as fewer physical customs inspections at EU borders, priority treatment when selected for inspection, simplified administrative compliance procedures, all resulting in lower costs, higher efficiency and shorter time-to-market.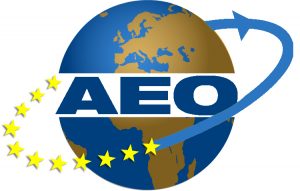 Euro Nordic Logistics b.v. is ISO 9001:2008 certified
ISO 9001:2008 certification has been in place for over a decade now and is used as a method of controlling quality. It provides a framework to manage the business and ensure a philosophy of continual improvement in all aspects of the business.It is externally assessed on an on going basis to ensure these business practices are maintained.