Inspiring Rules in Use at Euro Nordic Rotterdam
Under the inspiring leadership of our continuous improvement coach Wayne Faaland, the Euro Nordic team started 2019 with a three days Rules in Use session in our Rotterdam office.
The recent developments, with increased volumes and customer orders handled by the logistics team and simultanious changing logistics market conditions with tighter transport capacity, resulted in a high working pressure for the team.
After we mapped the present communication and documentation flows for the our various customers, we ascertained numerous improvement potentials which are now listed on our ambitious but realistic action plan. Besides efficiency improvements as a result of digitalisation and electronic data exchange solutions, we also ascertained good improvement potentials by developing customer / supplier agreements between the logistics team and our customers and suppliers.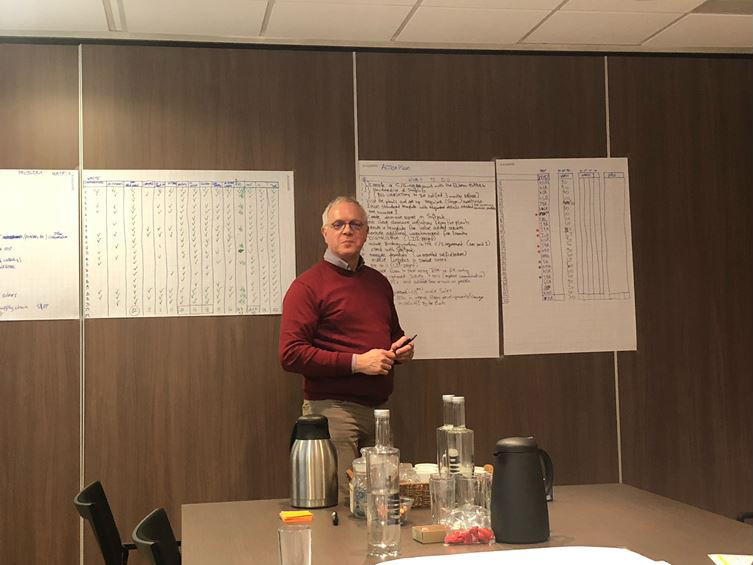 We want to take this opportunity to give a big compliment to Wayne Faaland for his professional and inspiring coaching through this RiU session. The Euro Nordic team is motivated to improve!